---
---
Mechatronics is a new and rapidly growing field that integrates mechanics, electronics, pneumatics, hydraulics and computer control systems to create new and improved automated manufacturing production systems. Mechatronic Technicians will work in almost any industry, including medical, electronic, agriculture, energy, production, and manufacturing. These technicians can have jobs in plant maintenance, equipment set-up, installation, and customer service.
Mechatronic Technicians will have one year of electronics as a core, in addition to specialty courses in essential industry disciplines. These students will have courses in Programmable Logic Controllers, Motor Controls, System Controls, Pneumatics, Hydraulics, and Fluid Power.
Note: This degree requires you to purchase a laptop from the Southeast Tech Support Center.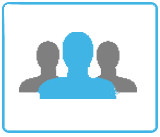 Meet your Faculty!  
ALSO OFFERED AS AN EVENING
 

 PROGRAM!